The Druid Heights community is building a new playground and we need YOU to make it happen.
The project is in partnership with The CarMax Foundation and KaBOOM!, the national non-profit dedicated to giving all kids the childhood they deserve, filled with balanced and active play, so they can thrive.
On October 25, 2017, community residents, staff of the Druid Heights Community Development Corporation (DHCDC) , volunteers from CarMax and supporters from around Baltimore City will build a great new place for kids to play in less than 8 hours!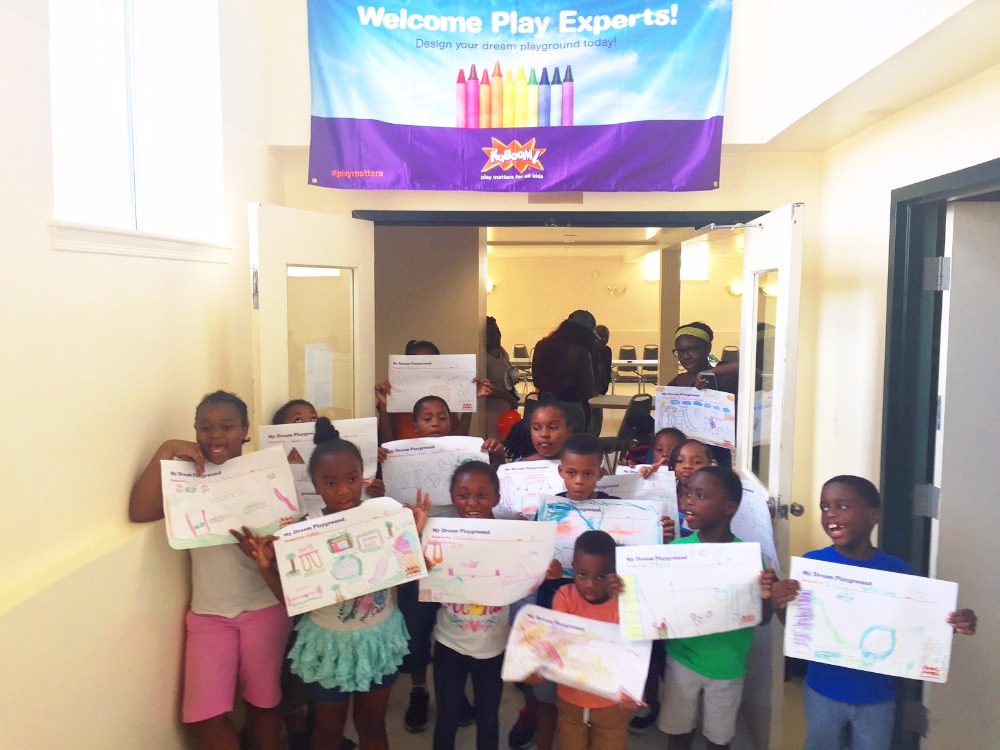 This project is made possible through the generous support and partnership of The CarMax Foundation.
We are also hoping to raise $20,000 from our community supporters by October 20 to make our dream playground a reality. Your donation will ensure that this playground will be a fun and safe space for our children to play for years to come! No contribution amount is too small. 
Why Do We Need a New Playground?
The children within the Druid Heights community currently do not have a dedicated outdoor space for them to play. The closest public playground facilities is more than a half of mile away. Also, very few of our families live in a home with adequate yard space or nearby green spaces where it is safe for kids to play.
How Can You Help?
Donate today and help provide a safe and fun space for the children in our community! Your donation will go directly towards making healthy, active play available to hundreds of children for years to come.
We will also have over 200 volunteers from around the local area helping us on build day. Join in the fun by registering at the following link:
Druid Heights Community Playground Build Registration
Who is Druid Heights CDC
The Druid Heights Community Development Corporation (DHCDC), a non-profit organization, was established in 1974. Its mission is to promote and encourage areas of community development and empowerment through numerous initiatives. The overall goal is to accelerate the revitalization of the neighborhood with self-empowerment, employment and economic opportunities all while creating a stable and safe community environment.
Over the past 33 years, The DHCDC has served as an ambassador in community re-development throughout not only Druid Heights but also its surrounding neighborhoods. Druid Heights CDC is a grass-roots, residents driven and community focused organization. Neighborhood residents are committed to leadership, community service, advocating and supporting the planning and development of the community. Their input and volunteer support is essential to the operations of community outreach programs. As Druid Heights CDC continues to build residential and commercial properties, our strategy is to "build people first".
Click Link to visit the Go Fund Me Page