The Druid Heights Neighborhood Re-Union
The Druid Heights Community Development Corporation (DHCDC), a non-profit organization, was established in 1974. DHCDC is governed by a 18-member Board of Directors that include political, corporate, and community representation. Its mission is to promote and encourage areas of community development and empowerment through numerous initiatives. The overall goal is to accelerate the revitalization of the neighborhood with self-empowerment, employment and economic opportunities all while creating a stable and safe community environment.
Our mission is to cause, encourage and promote community self-empowerment through the development of economic, educational, employment and affordable housing opportunities.
The Druid Heights CDC is throwing THE party of the Summer! Join us on Friday July 28 for the Druid Heights Neighborhood Re-Union. Admission is only $25.00. Proceeds will benefit a new community neighborhood playground coming in October 2017. Please click on the button below to purchase tickets !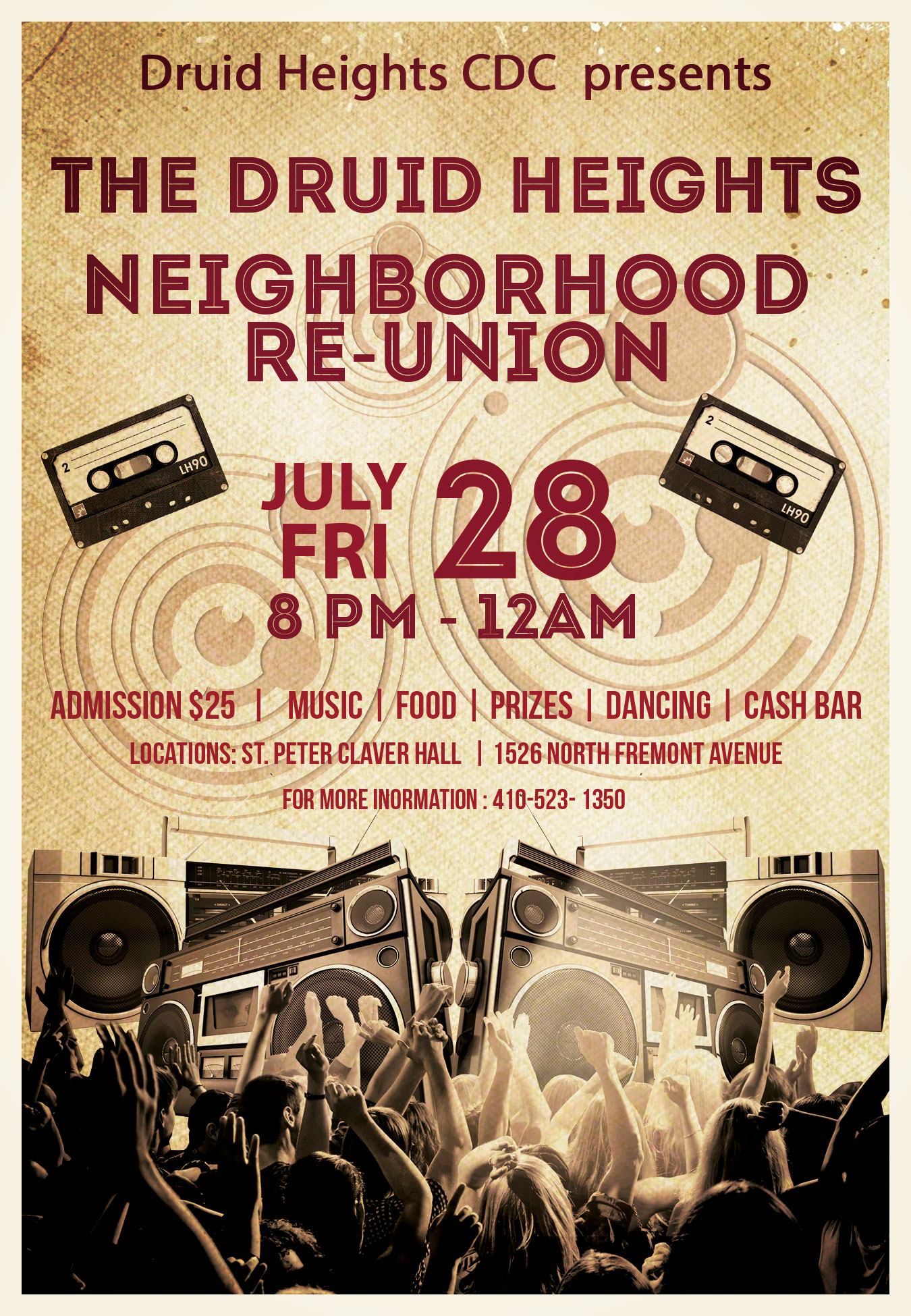 What's Happening at The Heights
---